The Library Information Centre (LIC) of D.A. Pandu Memorial R.V. Dental College is a state of the art centre whose very purpose is to integrate the information support system with the educational activities in all possible ways and to provide a highest quality service to the faculty and students.
It is situated on the third floor and occupies a total area of 4545 square feet with separate reading areas for under graduate and post graduate students and a seating capacity of 200 and a separate internet section.
Users can have quick access to latest information either by visiting LIC or from their Departments as our whole campus is networked through Wi-Fi technology. Almost all the functions of LIC such as (a) Acquisition, (b) Serial Control, (c) Cataloguing (d) Circulation (e) OPAC (f) Documentation (g) SDI (h) Compiling Bibliographies (i) Reports Generation (j) Library Stock Verification (k) Management of LIC are automated using the LIBSOFT 12.0.0 software .This not only saves precious time of users, but also enhances the efficiency of LIC, since bar coding is done for documents issued to users. Books are classified according to a special classification scheme developed by the Library of Congress Scheme of Classification (USA) and are arranged in a classificatory sequence (Subject-wise) and this enables the users to find their required books easily and quickly.
KIOSKS is available in the Library and Information centre to facilitate a one touch information about the Library and Information centre and provide access to the WEBOPAC for members of the Faculty and Students.
Facilities available:
Internet and multimedia section with printing and scanning facility
Browsing
Wi-fi internet connectivity
Reprography
Periodicals
Plagiarism software- Plagiarism checker
Library Automation Software ( LIBSOFT 12.0.0) which provide special services such as
Digital library
Virtual Library
Direct Link to MS-Word, MS EXCEL in case of report generation.
Direct email facility
CAS (Current Awareness Service)
SDI (Selective Dissemination Service of Information)
OPAC (On Line Public Access Catalogue)
Bibliographic Service
Reference Service
Referral Service
Current Awareness Service
Inter Library Loan Service
Book Bank Service
News Paper Clipping Service
Content Page Service
Mail Alert Service
Lending Books
Providing borrowing facilities from British Library, Bangalore
Resources:

Books: 8149

Journals subscribed: 47

Journal subscription through HELINET: 435

e- Books through HELINET Consortium: 306

Bound volumes of Journals: 1738

Journals and DVD's on dental and medical science: 612

Dissertations/Thesis: 538

General magazines: 07

INSTITUTIONAL MEMBERSHIP:

We have institutional membership with:

HELINET (Health sciences Information Network) of RGUHS- Digital library.
British library, Bangalore
My loft DCI consortium
National Digital Library of India
Swayam

We have interconnectivity with all the educational institutions of RGUHS through Internet to share resources of knowledge, information and data, under inter Library cooperation.

STAFF DETAILS:-

Senior Librarian: -Dr. Ravish Krishnamurthy B.Sc., M.A., M L I Sc., M Phil., Ph.D., PGDCA

Junior Librarian: -Mr.Ningana Gouda. A H B A., M L I Sc

Library Attender: –

1. Gowramma C

2. Lingaraju M

WORKING HOURS:-

Working hours of LIC are from 09.00 AM to 08.00 PM on all the working days.
Reading area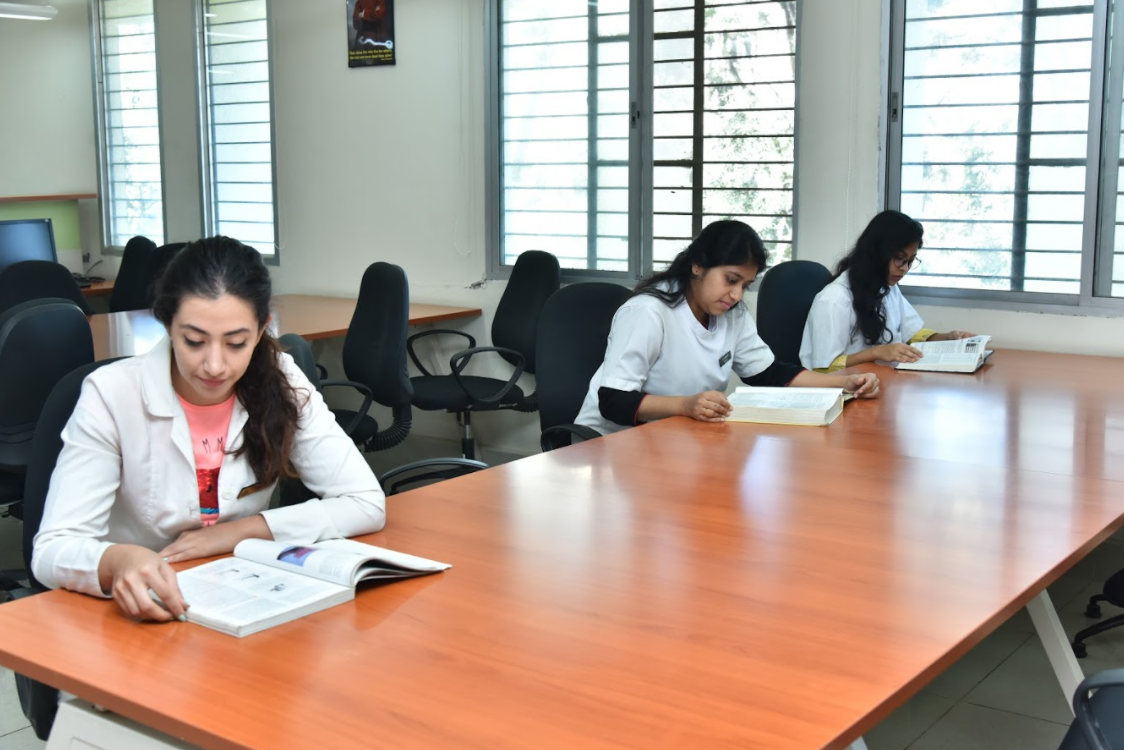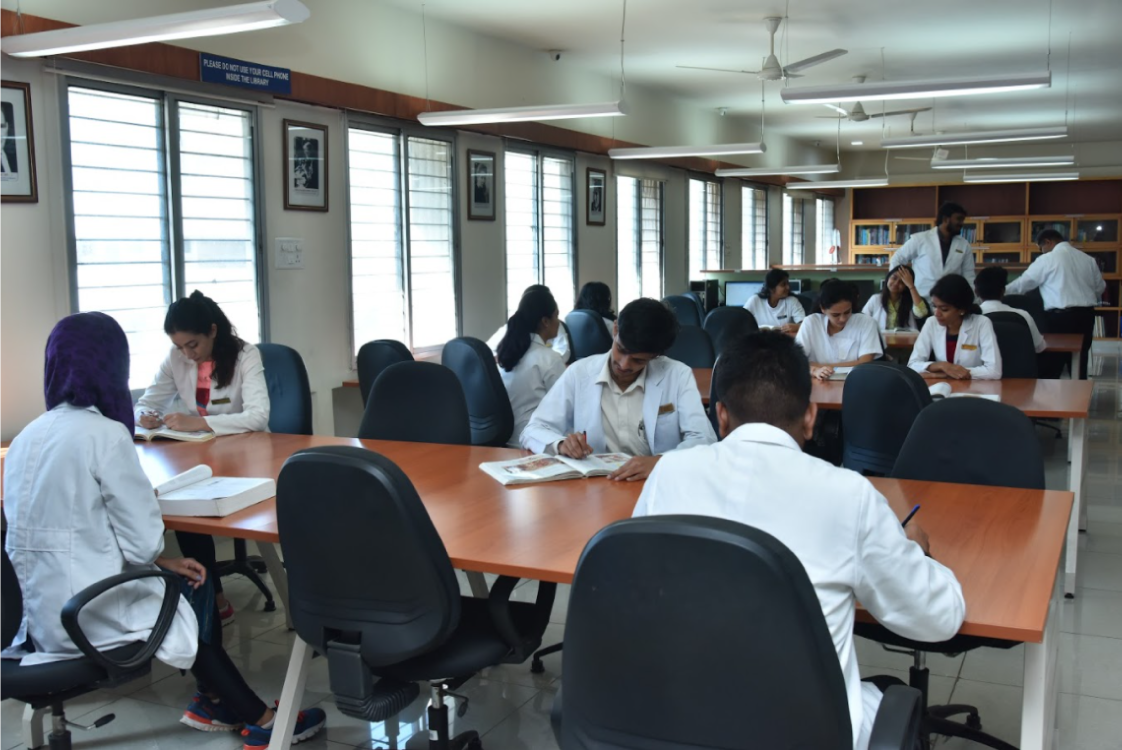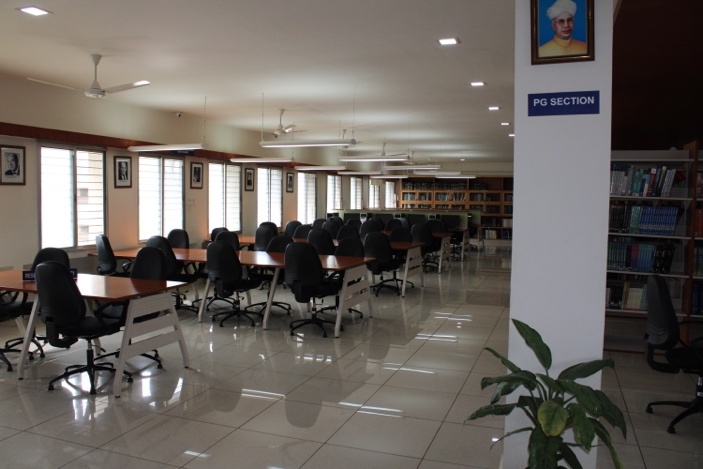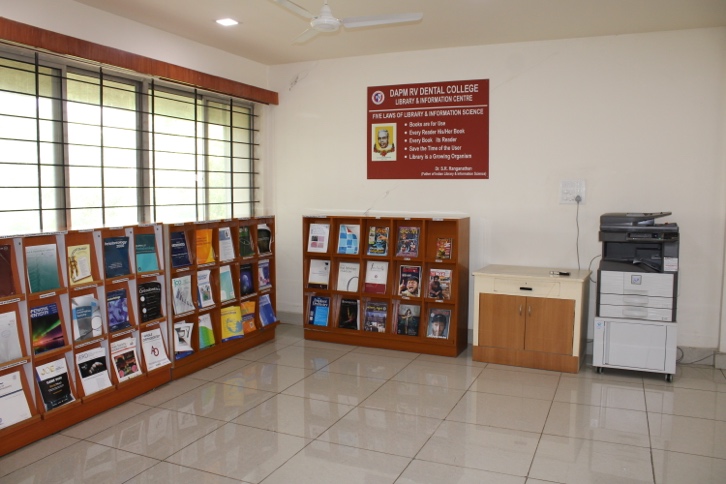 Kiosk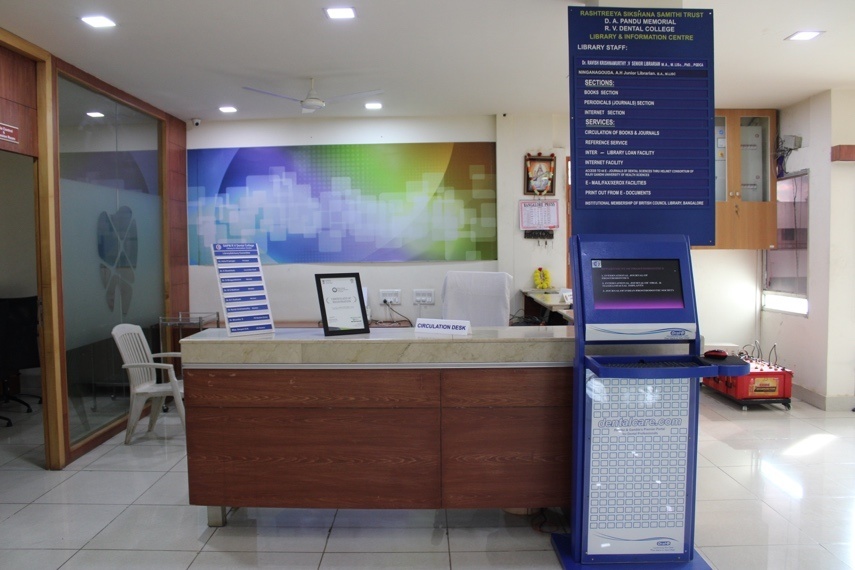 Books Section
Internet Section